Recognize the really bored looking guy in the second row?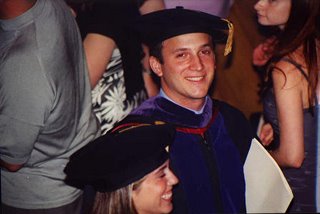 Well, he did well in law school, graduated, got admitted to the bar, has managed to hold down a job, and support his family. Oh..and last night, he won a pretty cool award. Jeff was the recipient of a
Legal Aid Society
2005 award for outstanding pro bono service.
Way to go old monkey of mine! Maybe some day you can have your own corner office, as cool as this one!